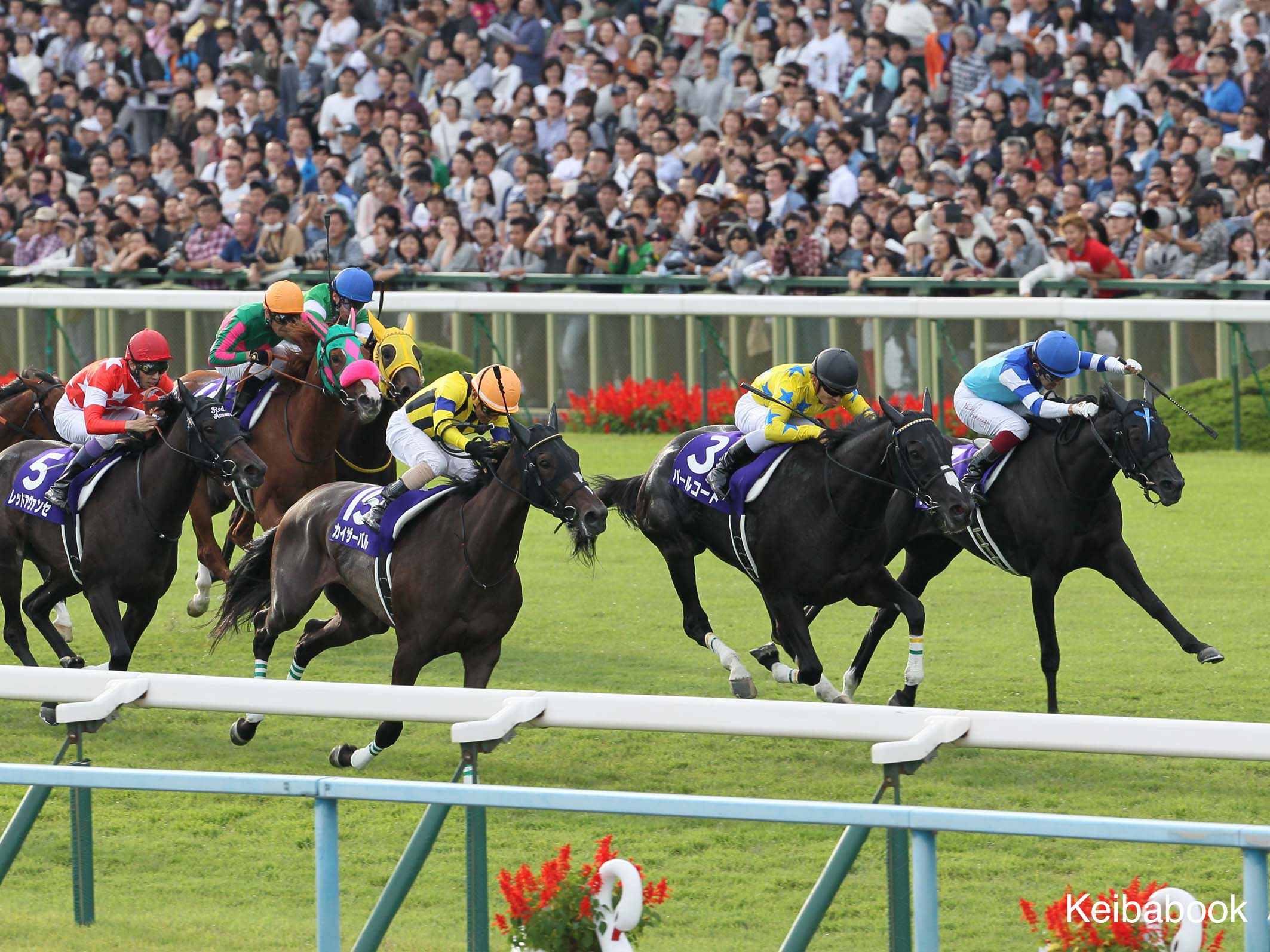 Pearl Code finished 2nd in Shuka Shou(Group1) !
20 October /FROM STAFF
Pearl Code was 4th choice in the betting, even she was beaten in 5th place in her last race.
She was better condition and moving much better this time. She had improved and benefited the last race.
She jumped off quick and settled in 7th place, looking at the front group.
She was relax and ready to anytime. The jockey Yuga Kawada guided her to outside in the straight.
It looked like she is going to win this race,
"I thought she had it! And saw a dream!!"
But Vivlos(by Deep Impact) was charging from behind with sharp turn of foot.
The winner was Vivlos and Pearl Code was beaten 1/2 length in 2nd.
Pearl Code was the first runner in Gruop 1 contest for the stable.
We feel defeated and beaten.
The team will get stronger after this 1/2 length 2nd.
We will go for a revenge in near future!