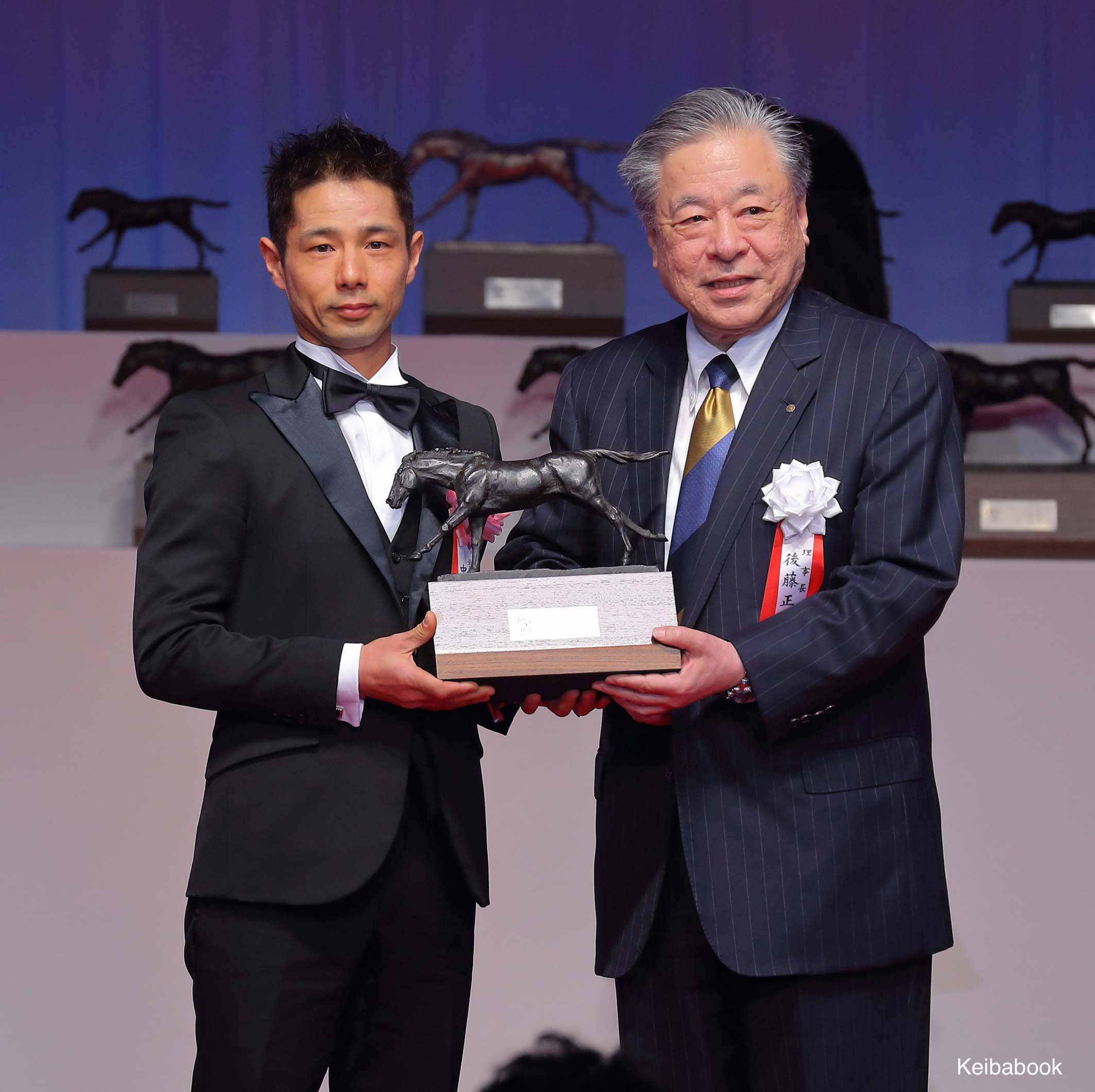 2019 JRA AWARD
31 January
Nakauchida stable was awarded with 2 Best Trainer awards for 2019 season, Winning Average and Training Technique award. We are honored to have received the Training Technique award for the first time.
We had a Strike Rate of 22.5% and ended with 48 winners, including 8 Graded Stakes winners.
We would like to thank all the owners who have supported us throughout the years.
We will keep striving for improvement and seek even better results and performances in 2020.