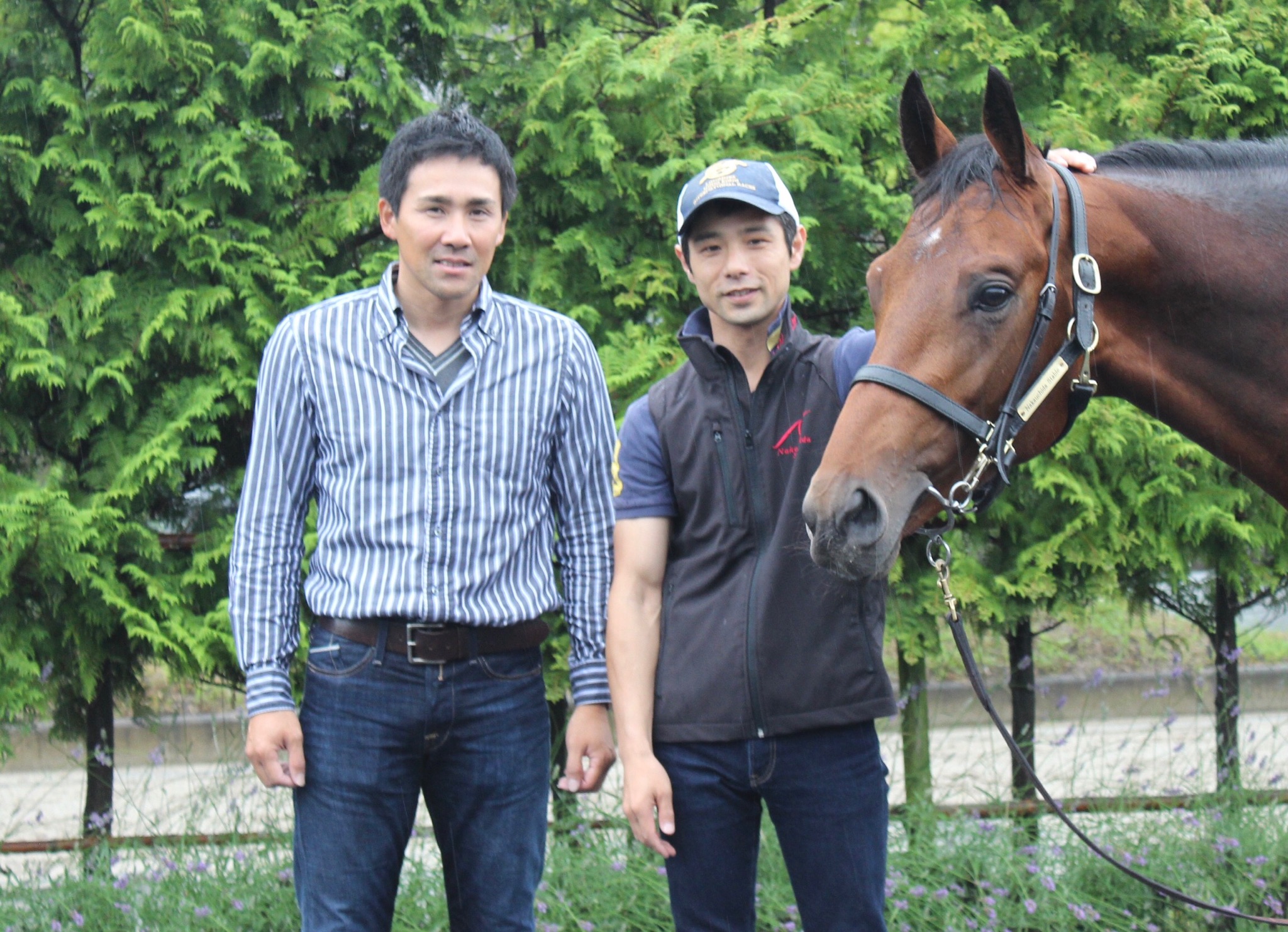 Yoshiaki Oiwa visited our stable
30 June
Yoshiaki Oiwa completed the prestigious Badminton Horse Trials 2017 and placed 8th and recently won the Bramham International Horse Trails for the first ever Japanese Rider to win.
He had a brief visit at the stable this morning. Our team of riders had valuable lessons from him for skills up of riding.
This will lead for improving horses and better results at the races.